Abdi Taalib
Oh, Abdi.
Assuming you were once a young woman into young men, remember THAT guy in your class? He was musical AND smart AND sporty, and outside the crew! Was he excluded or did he exclude himself? You weren't sure! He had Mysteries!
Oh, and remember the first time you met him you said something incredibly stupid and you thought he hated you but later he saved you from public humiliation? And then you talked him into illegal and dangerous activities and it turns out he likes the Beatles almost as much as you do?
Oh, Abdi.
You know, I have in the past been like, of course I do not crush on my romantic interest characters! They are teenagers and I am a grown-up! That would be wrong!
Well, it is still wrong. But I am just saying that if Abdi WERE a grown up, and also, like, real, I would be all over that, possibly because in my head, adult Abdi looks like a darker Aldis Hodge.
Abdi likes bright colours, like that T-shirt, and jewel colours, and if color blocking were a thing in the Melbourne of 2128 (it's sadly not) he would be really into it. He has a (fake) leather jacket, because he is from Djibouti City, and to him a Melbourne winter, even a Melbourne winter when the world is several degrees warmer, is way too cold. He would not do well in Siberia, is what I am saying.
I could say that he has those (fake) leather books because when you're running away from people with guns, sensible footwear is a priority, but to be honest, he has them because I thought it would be cool.
And as for the jeans:
We went back into the fresh air—well, as fresh as you get near milking sheds. The boys were just sending the cows out again.

Abdi was with them, right in front of me.

We stared at each other for a split second, and then my arms went around him without me even willing it. He was squeezing me just as tight. I might have been shaking a little bit—it was only when I saw him that I'd let myself think about all the things I'd been worried about.

"I'm glad you're all right," he said in my ear.

"Me too," I told him. "Can you sail?"

"Yes. My father had a boat. Can you get us food and water?"

"Maybe. Tonight?"

"Tonight."

That was all we had time for before Rachel tapped my back. "That is not appropriate," she said firmly. I squeezed again and let him go. He was more muscular than I'd thought. The flowing fashions of the future really obscure a lot of body detail. He looked different in jeans.
"Different" is code for "BUTT BUTT I AM STARING AT HIS BUTT."
Later he takes his shirt off. I am a giver.
But not as much of a giver as the producers of Teen Wolf.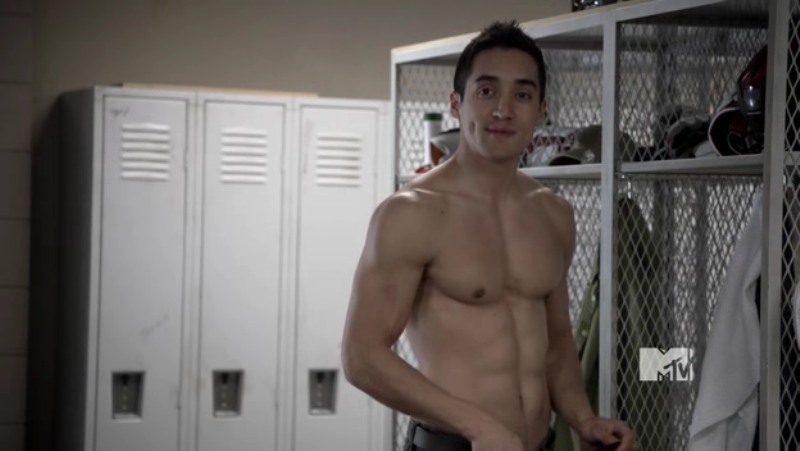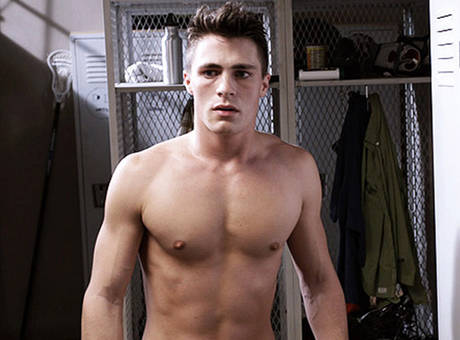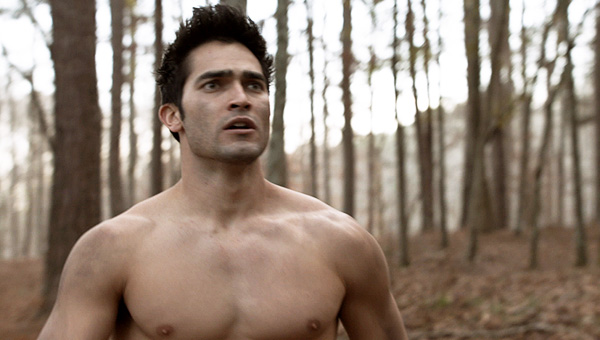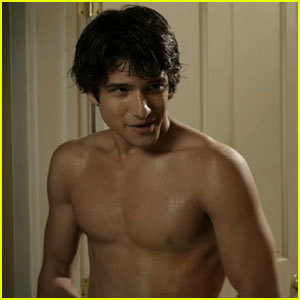 Beacon Hills: tragically afflicted by terrible shirt shortages.
This is a post about the dress of the romantic interest. There are going to be pictures of hot dudes for people who like that sort of thing!